Cinco de Moab: Geared for the Desert
|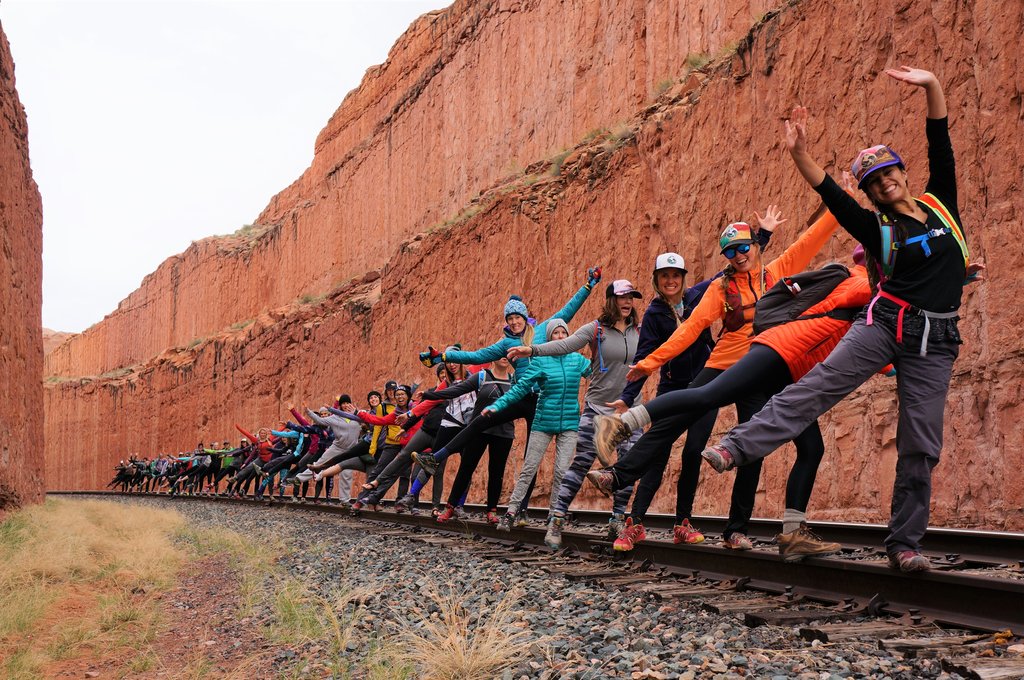 Twice a year And She's Dope Too hosts a Rendezvous, and next Friday is their Cinco de Moab get together. If you aren't familiar, And She's Dope Too they are a world-wide adventure collective of women. They promote community and their mission is to empower and support women everywhere.
If you have ever been to Moab, Utah, then you know why they chose this setting, and then imagine experiencing it with 200 other adventure-seeking ladies! The Moab desert is a wonderland of massive red cliffs, arches, and winding canyons. And what location could be better to enjoy a bevy of outdoor sports- trail running, hiking, bouldering, SUP sunrise yoga and mountain biking for beginner to expert. I can't wait to learn something new or push the boundaries on a sport I love, all in the company of some rad girls and skilled ambassadors, all weekend long. With 3 days and 2 nights of camping, fireside activities and dawn to dusk adventures there is a lot of gear.
So as your pack up for Cinco de Moab, or any spring desert adventure, here are a few items not to leave home without.
Tufly SL2+ Tent  The Tufly SL2+ has been expertly designed by the women of Big Agnes – a seasoned bunch of backpackers, skiers, mountain bikers, and adventurers. Steep side wall architecture, two doors/two vestibules, easy pitch, and an oversized two-person size are just a few of the bomber features of this superlight tent.
Ice Mule Cooler. The Ice Mule insulated dry bag cooler is the perfect accessory for pretty mush any activity. It packs all the crucial elements of a cooler into a flexible, sealed and light weight bag. When you are headed out on a boat or a SUP where space and weight are at a premium this is the ideal item to keep your beverages and snacks on ice. And what better way to wrap a hot day in the desert than with a cold La Croix or your favorite road soda.

Big Agnes Hazel. A pioneer among women's sleeping bags, this is the first of its kind to offer customizable fit to prevent cold air spots. These bags include a sleeve to secure your bag to the pad, preventing any unwanted rolling to the ground in the middle of the night. And the sleeve also doubles as a storage sack. The unique exterior cinch system allows for a customized fit maximizing warmth and mobility without sacrificing weight and trapping more heat closer to the body. The hazel also features a first of its kind customizable fit system with exterior hook and loop closures, so you can make the bag a comfortable length and width depending on how you sleep or what the temperature is.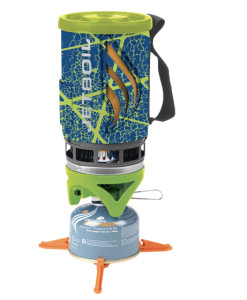 JetBoil Flash Cooking System. This is easily the most versatile, fast, compact, and efficient system. The Flash features a push-button igniter, heat indicator, and increased volume. In just over 2 minutes provides two cups of boiling water for cocoa, coffee, instant soup or a gourmet freeze-dried meal. And lets be honest no day, especially camping can properly start until you have had coffee. (pro tip: Starbucks Via is a delicious option for instant coffee with minimal trash and single serving sizes)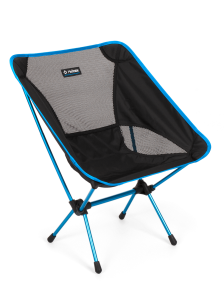 Helinox Chair One. This is the camp chair that brings lounging to the backcountry.  It provides comfort in a super-strong and ultra-lightweight package. And when it is backed down it is about 12 inches, able clip on to and pack on the trail or the river. The legs and back snap out like a tent pole, practically putting itself together. Never sit on the ground again no matter how remote the destination.
Radiant Mini Flashlight. This mini 3-1 flashlight/lantern/safety light has your covered after sunset. Like all Nite Ize products, they have included micro features that make their products handy in the backcountry. The ultra bright, 80 Lumen flashlight has high and low modes both as a flashlight, and when converted into its lantern mode with a simple sliding motion. The tail end of the light features a red safety light with its own switch to set it to glow, flash, or SOS modes. The compact size, durable machined aluminum body, and convenient lanyard loop on the tail will make this a new favorite for your glove box, emergency kit, or next family camping trip. Personally I am terbile with headlamps, always losing it or shining right in someones eyes, so a pocket size light is perfect.
Ultimate Ears Roll 2. This bluetooth speaker is great for the summer, on the river or poolside, and the waterproof design can also handle dusty desert floor. It is ideal for clipping to a pack while hiking or providing a soundtrack while setting up basecamp. And if you forgot a guitar, it brings the fireside tunes all evening long. The Roll is ready to roll for any adventure in the mountains or ocean or anywhere in between. I know I have written about this product before, but I seriously never leave home without it!
I am a photographer and journalist and have traveled all over the world, only to end up in a little place called Aspen. I work hard and play hard in the outdoors. I am a long time snowboarder (park, all mountain, and back country) and a new addition to skiing. I also Stand Up Paddle board mostly in the rivers (class I-III) but also in the ocean when I can escape the mountains. I also hike, rock climb, wakeboard, surf and do yoga and generally explore my backyard in the Rockies.
Latest posts by Jordan Curet (see all)
Comments
comments