Outdoor Research Centrifuge Jacket
|
The Overview:
In the past, standard fleece jackets have tended to be bulky and cumbersome, not an ideal layer for backcountry excursions or quick touring adventures. But there are some benefits: fleece material is a great fabric for the demands of winter aerobic activity, it's warm, yet breathable, and dries quickly. However, it's quite permeable to wind. Outdoor Research Centrifuge Jacket was engineered to address these issues, and address them excellently it does.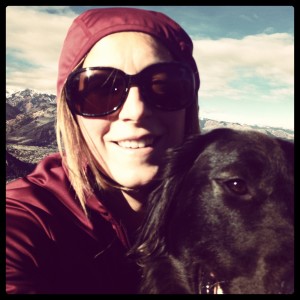 The Test:
Since the Colorado Rockies are extremely dry, nights are always signficantly cooler. So early morning runs in mid-November—especially in the shade—aren't exactly pleasant. Unless of course you're wearing the right gear. I found the Centrifuge Jacket to be perfect for early-morning cold-weather areobic activity, which in this case was my usual run up Smuggler Mountain in Aspen, Colo.
The hard-faced fleece on the chest and front torso protected against wind and kept warmth in, which was great during my shady ascent. By the time I hiked back down the mountain, the sun was shining brightly and warmly, so the highly air-permeable fleece on the back, side, underarms and face panel prevented overheating and the need to shed the jacket. Plus the the close-fitting balaclava-style hood eliminated my need for a hat, which I also wouldn't have required for the warmer descent.
Rating
4.75 (out of 5)
Design: With differing front and back fabric designs, I'd say this gets top points, however I found the front zip to be a extremely small and difficult to grab with gloves on or with cold, numb hands. -25
Style: I particularly like the pink and maroon (zin/trillium) color combo, it also comes in blue and black. Plus the actual cut of the jacket is flattering on the female body. +1
Durability: The weather-resistant hard-face front fabric holds wind and weather at bay, and flatlock stitching ensures this jacket will be around for years to come. +1
Performance: With two fabrics for two types of performance, the Centrifuge embodies this category. +1
Comfort: Both fleece fabrics are comfortable next to skin and the expert stitching prevents any uncomfortable snag points. +1
Buy Outdoor Research Centrifuge Jacket at $125.
One of the first things I noticed when I moved to Colorado in 2008 to pursue a career in outdoor journalism was the rapidly growing women's outdoor gear industry. What I also noticed was that there weren't many outlets for women to learn more about this gear, which is why I created Women's Gear Guide in 2012, after I moved from Boulder, Colorado to Aspen, Colorado. Our aim is to provide outdoor gals with a solid resource they can rely on.

I am an expert skier (former East Coast racer and current Colorado powder hound), advanced mountain biker, avid yogini and happy hiker. My dog, Bromley, is my favorite adventure buddy, other than my husband and I love cooking Indian curry.
Latest posts by Leah Fielding (see all)
Comments
comments