Picture Organic Clothing Cooler Jacket
|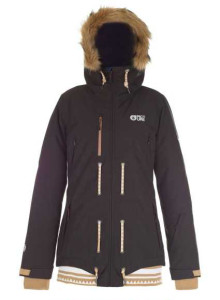 As warming global temperatures begin to impact snow totals, the snow sports industry is changing its ways with respect to the environment. Ski resorts are turning to wind power and solar and ski and board brands are using less harmful materials in construction. But what about our outerwear, do we ever consider what we wear as being part of the conservation conversation? Picture Organic Clothing has brought the issue to the forefront and created an eco-friendly snow sports line dedicated to looking at design, construction and recycling.
The Cooler Jacket from Picture Organic Clothing is the answer to everything a skier or boarder needs. The stylish urban jacket full of everyday usable features with a faux fur hood, is right at home on and off the mountain. But don't be deceived by the chic exterior this jacket has considered its environmental impact at every seam and stitched in top of the line technology, making it waterproof and breathable to shred all day long on the mountain.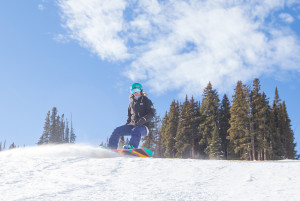 The Picture Organic Clothing design team thinks innovatively about the raw materials and the recyclability of a product. Most of the worlds production textiles come from fibers produced from oil. But where Picture is using cotton in their construction it is 95% organic and 5% recycled. For its part, the Cooler jacket is 46% recycled polyester 54% polyester recovery fabrics lining, earning it a Greenplus certification.
Picture Organic Clothing accomplishes eco-friendly responsibility in its products without skimping on the durability. The outerwear from Picture treats all pieces with the first water repellant which does not use perfluorocarbon chemical substances (PFC). Staying dry in a snowstorm is a crucial element to every skier, and the Cooler performed perfectly in heavy snows in Aspen, and even humid powder days in Jackson.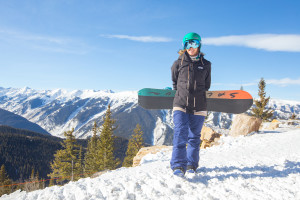 However, I was concerned that the treatment would hinder breathability. But a special inner liner made of a knitted fabric allows for fast moisture wicking to keep you dry from first chair to last call. Despite its name, the Cooler jacket is particularly warm, so not the best for uphill days, but the numerous vents help you regulate temperatures when the sun does show up.
When Picture designs new pieces they consider different shapes and cutting processes to reduce use at the outset. The Cooler uses recovery fabric lining made from scraps to help reduce wastage. The philosophy doesn't stop and conception and construction. At the end of the jackets shelf-life, Picture has designed a solution to reduce, recycle reuse. They offer a program to donate to charity, recycle what is no longer wearable into bags or even new polyester jackets, or become promotional items or accessories like a phone case. All the technical products (outerwear, bags, gloves) are made, at minimum, of 50% recycled synthetic materials.
Picture Organic Clothing is redefining the standard and forcing skiers and boarders to consider where their outerwear is coming from. All your snow apparel can be environmentally friendly without compromising quality or breaking the bank.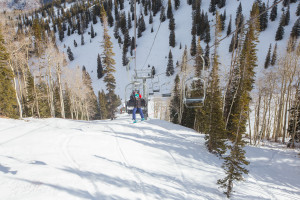 I am a photographer and journalist and have traveled all over the world, only to end up in a little place called Aspen. I work hard and play hard in the outdoors. I am a long time snowboarder (park, all mountain, and back country) and a new addition to skiing. I also Stand Up Paddle board mostly in the rivers (class I-III) but also in the ocean when I can escape the mountains. I also hike, rock climb, wakeboard, surf and do yoga and generally explore my backyard in the Rockies.
Latest posts by Jordan Curet (see all)
Comments
comments