Summer is officially here and what does that mean? Time to get on the water. From fishing to floating there is a current for everyone. Here are a few of the necessary accessories to get you on the water in style.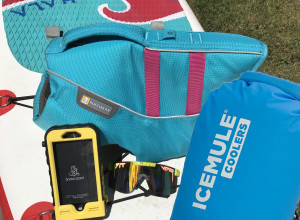 The river is a dog's best friend too, so when you are headed out with your furry friends don't forget the Ruffwear Float Coat. I tested this one against several models, because it's not just gear, but can be a lifesaver. The Float Coat is sturdier and more buoyant than all its competition, with floatation right under a dog's chest. The bright colors and reflective trim make it easy to spot, and the handle on the back lets you haul your pup onboard with no problem.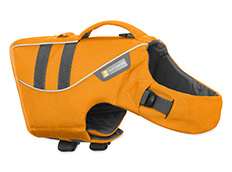 No matter what activity you prefer when you hit the water, these hot days call for cold beverages. And there is no better way to keep your drink frosty than the Ice Mule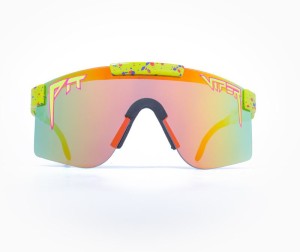 insulated dry bag cooler. On any river trip space seems to always be at a premium, so leave your big box cooler on the shore and rollup an Ice Mule to clip right onto your craft. Cheers and set sail for on whatever fits your fancy- a lake, reservoir, pond, river, stream or channel.
Pit Viper our favorite local après sunglass brand finally has a model that is river ready. Polarized Pit Vipers can really take your North Star float to the next level in terms of fashion, as the rainbow mirror makes them easily the raddest lens on the water. But what about function? They are trout tested and approved to cut through the worst glare while you are hunting fish on the Roaring Fork.
The SLXtreme Waterproof iPhone 7 Case is not your average cell phone case. But then again when you are braving the elements of nature you need a little extra help in your corner. This case is bulky, but worth its weight in features. First off its waterproof, a necessity for even the "water resistant" iPhone 7. It's rugged case can handle drops and scratches, keeping your device safe. Combine that with integrated solar panel and built-in power charger you have a case unlike anything else on the market. So whether it is multiday back packing or overnight SUP trips this case uses the sun to keep you ready to capture every moment of the adventure. Despite the extreme nature of this case, it is easy to open and slide your phone in and out.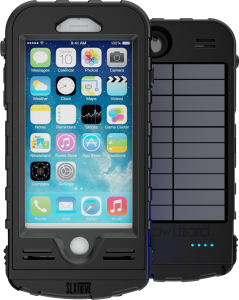 Whether you are looking to SUP up the river for a workout or head down stream for days, its nice to have some tune along the way. The answer is Decibullz wireless headphones, because everyone around you doesn't always want to enjoy your music taste. They mold to your ear, so you don't have to worry about them falling out. The headphones are sweat proof and water resistant, so just avoid any cannon balls into the deep and your songs will last all day long.
If you are looking for a paddleboard that can do a little bit of everything, the Hala Straight Up is the answer to it all. This is the board for upriver workouts, long distance tours on lakes, downriver rapids and you can even try it out in the surf (Glenwood Springs). Hala Gear SUPs are made locally in Steamboat Springs, so they know every condition the waterways of Colorado have to offer.
I am a photographer and journalist and have traveled all over the world, only to end up in a little place called Aspen. I work hard and play hard in the outdoors. I am a long time snowboarder (park, all mountain, and back country) and a new addition to skiing. I also Stand Up Paddle board mostly in the rivers (class I-III) but also in the ocean when I can escape the mountains. I also hike, rock climb, wakeboard, surf and do yoga and generally explore my backyard in the Rockies.
Latest posts by Jordan Curet (see all)
Comments
comments