Tech Talk: Single Impact vs. Multi Impact Helmets
|
There are two types of helmets in the snow world: single- and multi-impact. The type of helmet you chose determines how long you'd like it to last.
The first thing to be said about helmets is never leave home without one. There was a time I thought I was "too cool" to wear a helmet. Luckily I am older and wiser, but no matter how good I get, I still wipeout from time to time. When it comes to injuries, I think the beginner slopes are the most dangerous terrain—you never know who is going to take you out from behind.
A helmet won't just protect your head, but it will regulate your temperature better than a beanie, and it will improve ventilation and prevent your goggles from fogging. Helmets also adds eye protection—as it's going to help keep your goggles stay on your face in an epic tumble. There are two types of helmets out there—single impact and multi impact, and the majority of helmets in the snow world are single impact.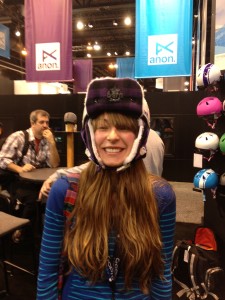 The breakdown:
Single Impact Helmets are made with an inner stiff foam material. This foam does not bounce back after impact. The foam in these helmets literally breaks apart to absorb the force of an impact. Once the foam is broken, this helmet will not be able to protect you from another hit, so replace it.
Multiple Impact Helmets are designed repetitive cracks to the noggin. These helmets absorb shock with soft inner foam, that will bounce back after impact. Generally, I compare these to hockey helmets. They take a lot of hits, but from other humans, they aren't throwing their entire body weight into a very large pine tree. Nonetheless, after a few good thumps to your head and you will still need a new one.
Moral of the story
No matter what type of helmet you have, it is NOT a good idea to be showing off the massive dent from your last crash. Spend a little cash to keep your brain in good shape, and toss out the one with the battle scars, no matter how proud you are of it.
I am a photographer and journalist and have traveled all over the world, only to end up in a little place called Aspen. I work hard and play hard in the outdoors. I am a long time snowboarder (park, all mountain, and back country) and a new addition to skiing. I also Stand Up Paddle board mostly in the rivers (class I-III) but also in the ocean when I can escape the mountains. I also hike, rock climb, wakeboard, surf and do yoga and generally explore my backyard in the Rockies.
Latest posts by Jordan Curet (see all)
Comments
comments