Top Picks: Warmest Mittens
|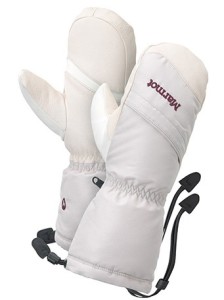 You've probably noticed — it's been frigid out! Much of the U.S., especially in the last two to three weeks, have seen temperatures dip well below 0 ºF. As skiers and snowboarders we love the winter, and certainly don't want to be kept indoors because our digits are frozen. If you've found your mittens or gloves to be lacking this season, take a peek at our top warmest mittens picks.
Marmot Women's Warmest Mitt
Warm and durable, the Marmot Women's Warmest Mitt uses a water-shedding, breathable fabric to block wind and water on the outside. Inside, Prima Loft One® synthetic down traps without excessive bulk. These mitts can be toasty, so the moisture-wicking lining ensures hands stay dry and comfortable, too.
Burton [ak] Oven Mitt
By combining Triple Goose Down, with 15 ounces of ultra-compressible PrimaLoft® synthetic insulation, and a wicking fleece liner, the Burton [ak] Oven Mitt  certainly lives up to its namesake. Plus, these hot mitts feature high-performance wicking materials so you don't get clammy hand and ultra-breathable WINDSTOPPER® ripstop fabric from Gore.
Hestra Cozy Mitt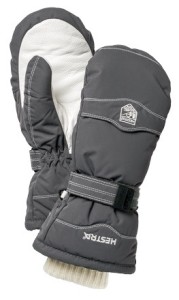 If you're looking for a do-all mitten that can stand up to winter's coldest days and keep your hands comfortable during average temps, the Hestra Cozy Mitt is the one for you. The Cozy Mitt is warm and soft and offers removable wool/angora lining, which is a nice feature on those extra brisk days. Small pocket on the back of the hand for storing small items. In addition to their popular straps with Velcro closures, Hestra gloves and mitts are known for their durability, so it comes as no surprise that the Cozy Mitt is wind- and waterproof as well as breathable.
One of the first things I noticed when I moved to Colorado in 2008 to pursue a career in outdoor journalism was the rapidly growing women's outdoor gear industry. What I also noticed was that there weren't many outlets for women to learn more about this gear, which is why I created Women's Gear Guide in 2012, after I moved from Boulder, Colorado to Aspen, Colorado. Our aim is to provide outdoor gals with a solid resource they can rely on.

I am an expert skier (former East Coast racer and current Colorado powder hound), advanced mountain biker, avid yogini and happy hiker. My dog, Bromley, is my favorite adventure buddy, other than my husband and I love cooking Indian curry.
Latest posts by Leah Fielding (see all)
Comments
comments